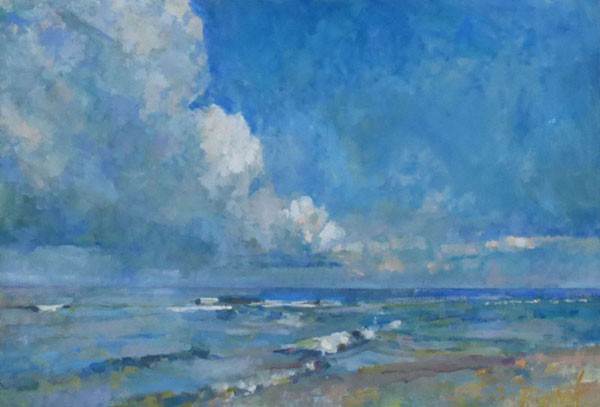 Welcome to the website of Christopher J. Strunk. Although based in Michigan, I am represented by a half-dozen galleries throughout the country. My site is here for you to explore.
The Landscape section is mostly regional landscape paintings. Many years ago, I compromised between representation and abstraction to fulfill both my spiritual and artistic needs that were not being met by non-objective work alone. After achieving my BFA from Western Michigan University, life was quite complicated, so as I sought out nature for solitude and reflection. Soon the special places I found were brought into my painting and recast with abstract sensibility. I continue today a consistent study of landscape painting, studying some works many times over. It seems there is no end to what can be learned and discovered. I am never without a subject to paint or a master work from which to learn.
You find my current Non-Objective works in the second section of the site. Although it no longer feels so urgent to work in this form, it is very satisfying to execute abstractions successfully as they are a never-easing challenge.
Under Collected and Portraits, there are paintings that are no longer available, but provide an idea of what is possible. It's always fun to do a portrait of a person - or pet - because they are so pleasing to others.
I accept commissions.